Problem Solving Approach
in the Time of Pandemic
Global Webinar on 17th April 2021
1. Problem Statement
Identify the Chief Undesirable Effect, Voice of Customer, Define Scope, Boundary and Team Composition
2. "As-Is" & "To-Be" Map
Perform Current State, Ideal State & Future State Mapping to identify potentials for Growth with Sustainability
3. Brain Storming
Gap Analysis using Statistical Tools & Hypothesis, Explore Human Creativity over Capital
4. Perform Experiments
Try the Solution Approach on GEMBA (the Real Place of Action), Gain "BUY-IN" of most important Stakeholders
5. Standard Work
Introduce newly defined Standardized Processes as new Value to DNA of Growth with Sustainability
6. Align the True North
Celebrate the Success & Look for Potentials of Next Level of Growth with Sustainability for the Overall Business
What you will learn
Learn 6 step

Problem Solving Approach

exclusively developed & patented by Growlity, Inc. USA.

Know the easiest ways to

define the problem

& differentiate fact from opinions.

Learn the

art to generate alternative

& creative solutions.

Understand the method to evaluate & select the

best possible & doable improvement

.

Evaluate the impact & have standard work for long term

Growth with Sustainability.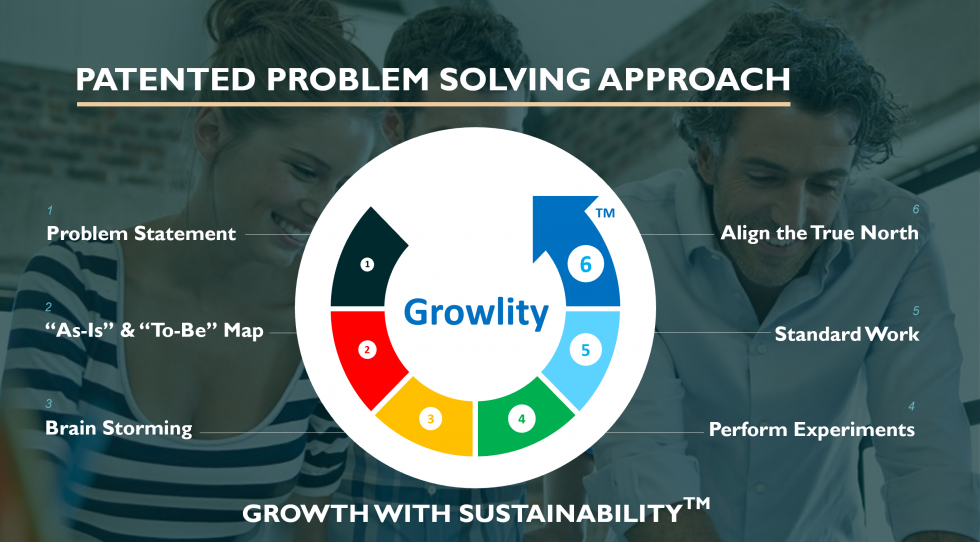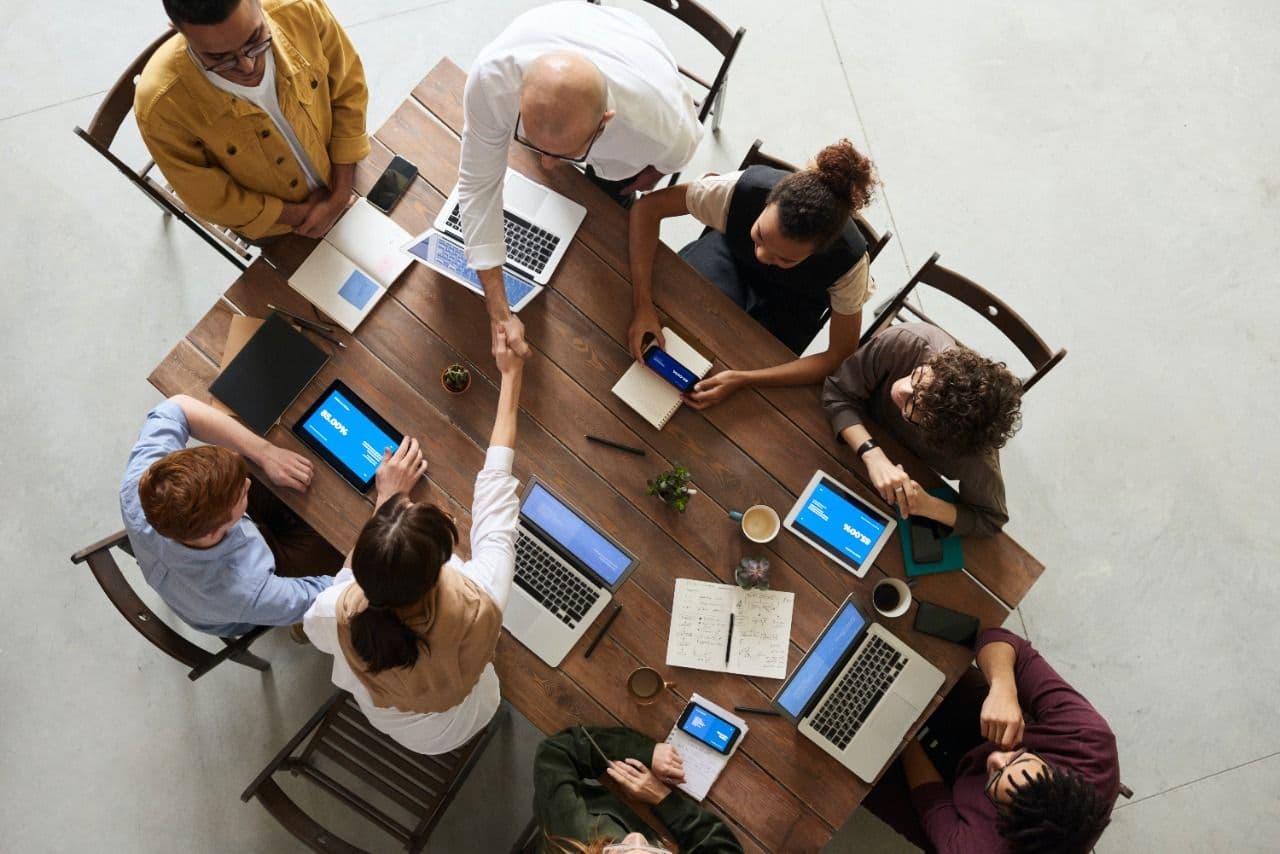 Global Networking
Who can participate…???
Chief Executive Officers, Chief Technical / Technology Officers, Presidents / Vice Presidents / General Managers
Plant Heads / HR & Admin / Learning & Development Professionals
Senior & Middle Level Engineers / Managers / Executives from Manufacturing / Engineering / Food / Pharma / Automobiles / Gems & Jewelry / Textiles / Banks /

Construction / IT / Telecommunication / Logistics, Warehouse & Distributions / Agriculture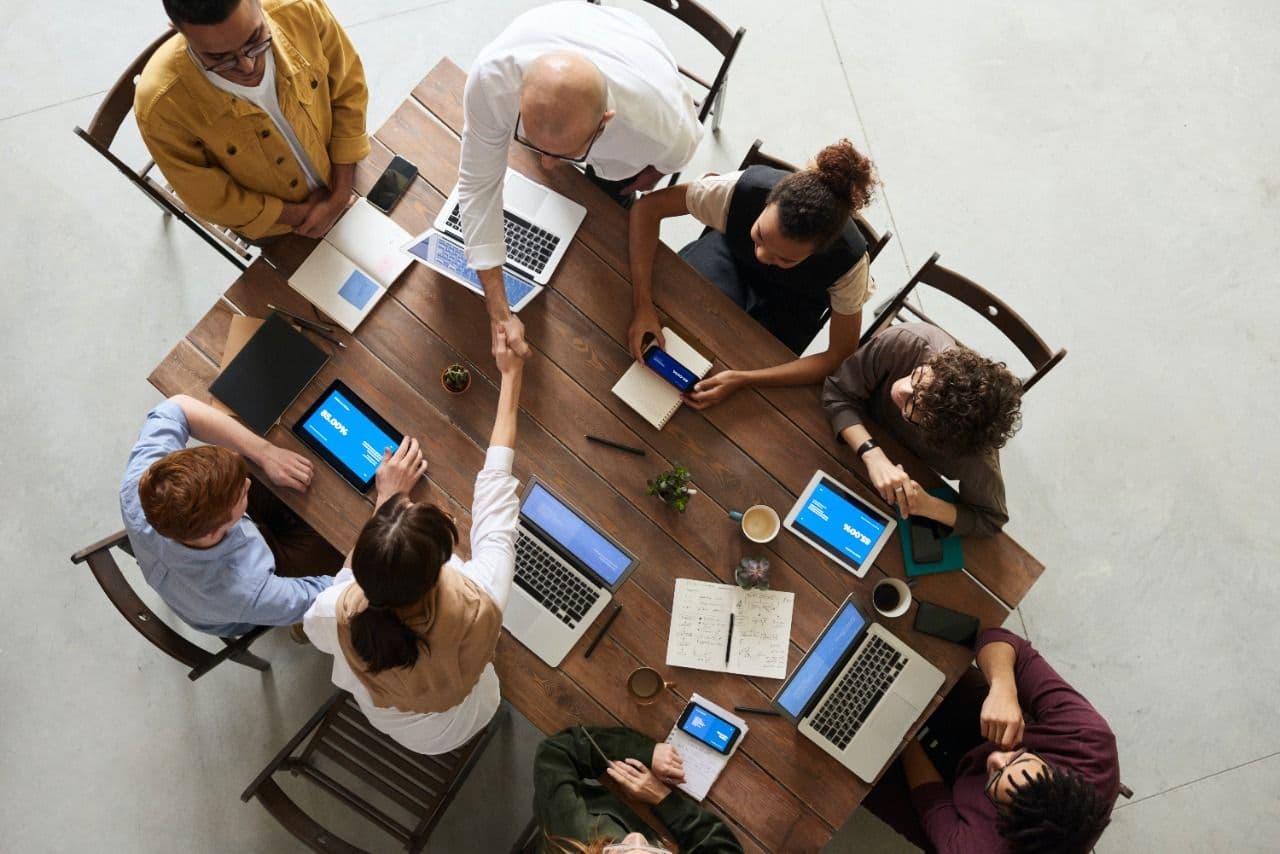 Fees
USD $25 inclusive of all taxes
Training Delivery
Schedule