EcoVadis
Assessment
As a certified Approved Consultant and Training Partner, Growlity facilitates global businesses on the EcoVadis Sustainability Assessment to improve their score and rating through advisory and training.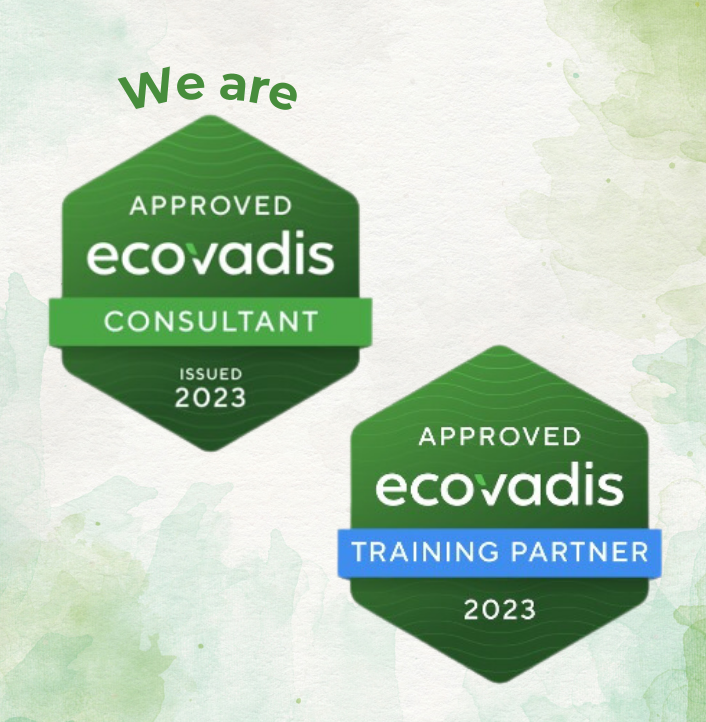 What is EcoVadis Sustainability Assessment?
It stands as a prominent assessment, focusing on evaluating an organization's Environment, Labor & Human Rights, Ethics, and Sustainable Procurement aspects.
Depending on the eligibility of their Sustainability Score, organizations have the opportunity to attain prestigious EcoVadis Medals, such as Bronze, Silver, Gold, or Platinum.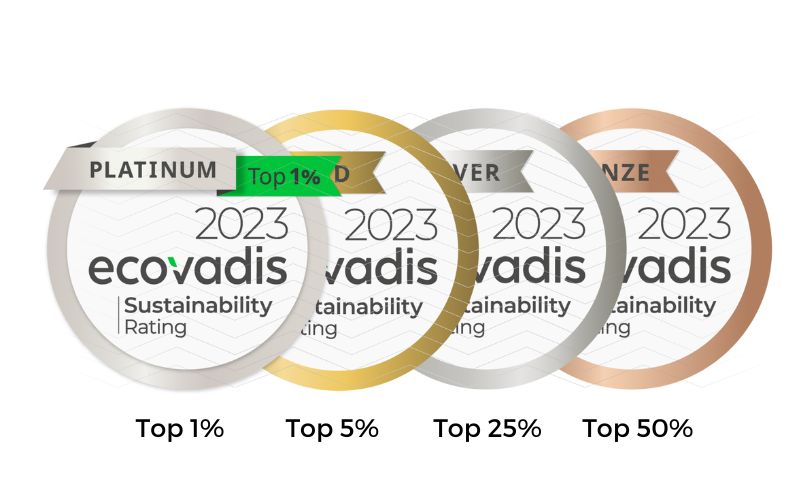 Our Advisory Support
We provide a versatile range of EcoVadis advisory services, offering a modular structure that can be customized to align with the specific requirements of our clients. Our services are outlined below

EcoVadis Gap Analysis
Growlity's EcoVadis experts analyze your scorecard, pinpoint gaps, and provide a tailored action plan for improvement. Implement our recommendations to boost your sustainability score effectively.

EcoVadis Response Check
Post-EcoVadis Assessment, Growlity offers expert guidance. We review, suggest improvements, and provide detailed reports for enhanced responses to clients.

EcoVadis Implementation
EcoVadis experts will create a sustainable management system aligned with their criteria, including KPI dashboard and policies. We'll validate and enhance submissions, enhancing your EcoVadis score

EcoVadis Briefing
Growlity provides tailored EcoVadis briefing for effective assessment completion. Public and in-house options enhance understanding of assessment requirements.

EcoVadis Questionnaire Response
Tap into our EcoVadis expertise for precise CSR Assessment responses. Growlity provide guidance on performance data and supporting evidence, guaranteeing compliance with EcoVadis standards.

EcoVadis Advisory
Growlity's customized advisory services enhance performance in specific areas, leading to improved scores and ratings for your business.
Navigating Ecovadis Certification: A 4-Step Guide.
Register online on Ecovadis Portal
Establish your company profile with business activity, contact details, etc. This data shapes a tailored questionnaire for your unique needs.
Expert Analysis
EcoVadis analysts synthesize your responses into an independent Scorecard, based on a questionnaire and document-driven management system assessment.
Answer Questionnaire
Complete the questionnaire, securely upload documents (e.g., certifications). Enjoy multilingual, confidential support from our dedicated team. Subscribe on Ecovadis portal.
Ecovadis CSR Rating
View and share your Scorecard results online. Collaborate with customers, enhance performance, and showcase your achievements effortlessly.
Our Services
Our multidisciplinary teams can help companies understand the risks and opportunities arising from climate change and materiality issues to achieve growth with sustainability.

We evolve an agreed framework to focus investment and drive performance, as well as engage internal and external stakeholders.

We help our clients to identify and harness climate innovation, embed sustainability at scale into their business, and capture the value they create.

Our services include preparing, measuring and analysing the impact through organizational sustainability reporting as against global frameworks.

Our professional instructors draw from their own experience in sustainability, carbon management, responsible supply chain, ethics and SDGs of United Nations.
GROWLITY, INC.
575 FIFTH AVENUE,
NEW YORK, NY 10017, USA
+1 (718) 690 929
GROWLITY PRIVATE LIMITED
B-311, SNS ATRIA, VESU,
SURAT – 395007. INDIA
+91 (960) 131 0999